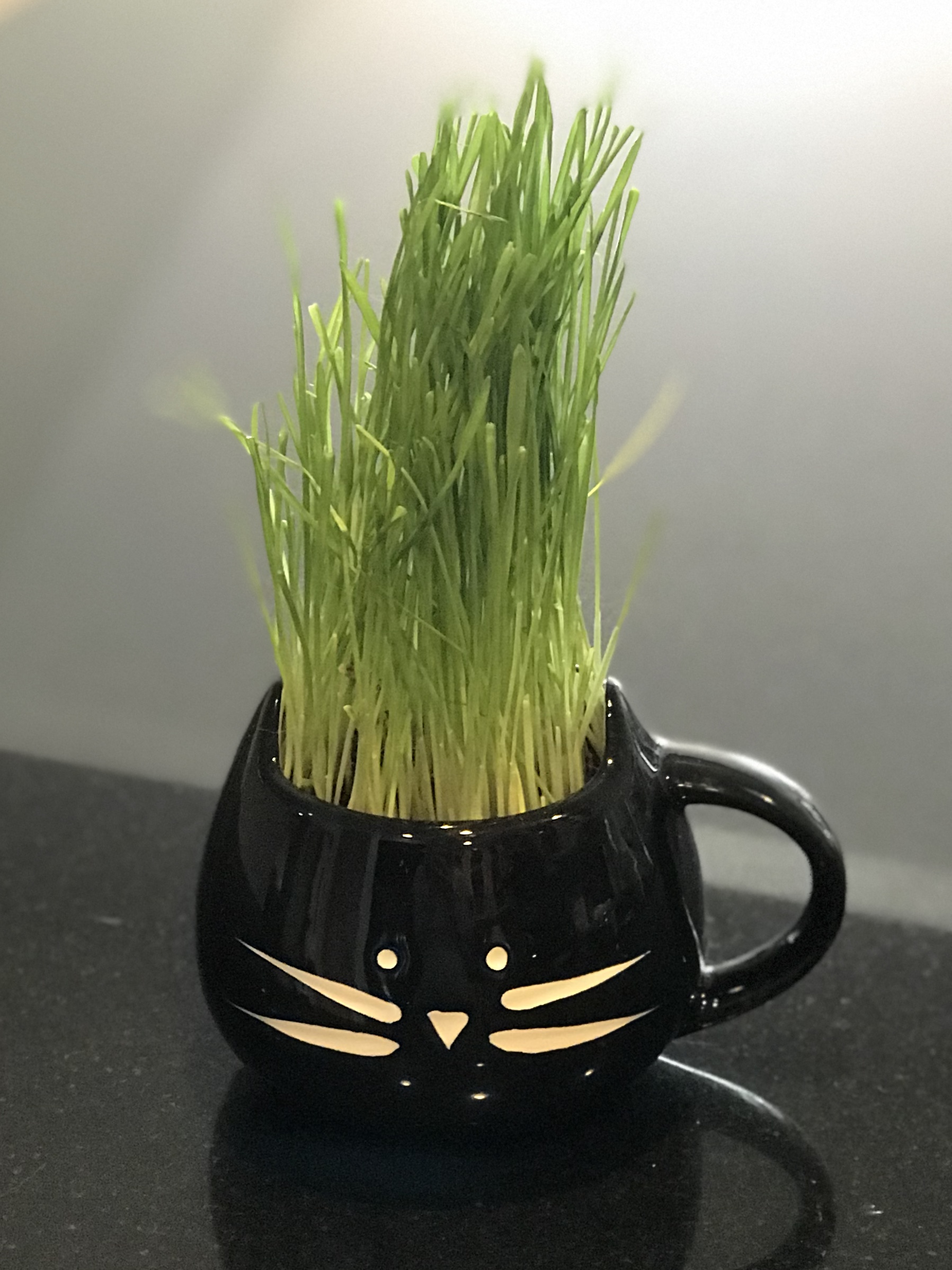 Cat grass is a staple in my house.  This is mostly because it helps reduce hairballs and my cats just generally like it.  It's a calorie free treat!  For anyone that purchases or grows cat grass on the regular, you know that it only lasts so long and has a tendency to get moldy (usually when over watered) or die out when it has run it's course.
My dedicated followers know that I've already written a post on the why's and how's of planting cat grass already but this is about and ease of use.  Let's quickly recap a few of the cat grass growing options:
Box o' Grass
This is just a plastic bin, potting soil and cat grass seed.  The box was big enough for the cats to lay in, which they did, so it required a good spot.  At the time the cats had a large second floor porch all to themselves, so this was the perfect solution and they thoroughly enjoyed it.
This comes with it's own seed and medium to grow the cat grass in.  This also was easy, smaller than the box o' grass and had a grate on top to help prevent the cats from making a mess if they like to pull the grass out by the roots, which mine do.  I liked this for it's tidiness.
Pet Greens Pre-Grown Grass
This is all about convenience.  Buy it, bring it home, put it out and the cats can chow down.  Simple as that.  However, I'm not sure if it was me or the grass but it always seemed to get moldy after a certain amount of time.  It's possible I never mastered watering it but I followed the directions.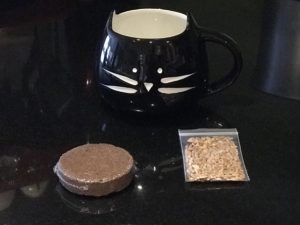 This was actually given to me as a gift so I had to try it out.  This comes with it's own compact dirt 'disc' and organic cat grass seeds.  This is interesting because adding water to the dirt makes it puff up and fill the mug, in a way that's fun to watch.  The grass grows quickly and the mug doesn't take up much room and possibly because of it's size, the cats didn't make a mess of the grass and dirt.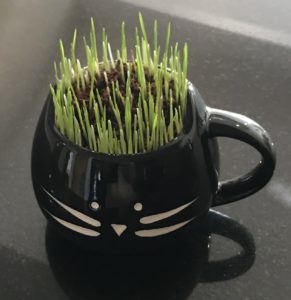 After the grass ran it's course, this was easy to clean and start all over again.  The dirt comes out in one ball, which I threw into the garden and I rinsed out mug and put it in the dishwasher.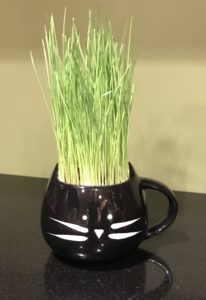 The ease of use along with the inexpensive cost of the refill kits, especially compared to other refill kits, has made this my new favorite cat grass.  It is as convenient as it gets, the grass grows quickly and at ~$4 per refill, this is more cost effective than purchasing pre-grown grass from the store.  This also makes a great gift for any of your cat lover friends!